Updata: 14th April 2021

---
Under the direction of
MIN-NANO's
Nakatsugawa Goro,
Gerry Cosby A+C
arrives as a
BEAMS exclusive.
---
Gerry Cosby who made his name as a professional ice hockey athlete established the brand, Gerry Cosby & CO. INC., in 1939. The brand provided team uniforms to the four major sports leagues in the USA, provided custom-made equipment to professional athletes, and beyond that the brand was beloved by many high school and university sports teams. Starting in the USA, the sports brand is now beloved world-wide in the present day. This Gerry Cosby has welcomed as design director Nakatsugawa Goro of MIN-NANO, a shop in Ikenoue in Tokyo, for the soon to be released limited line, Gerry Cosby A+C.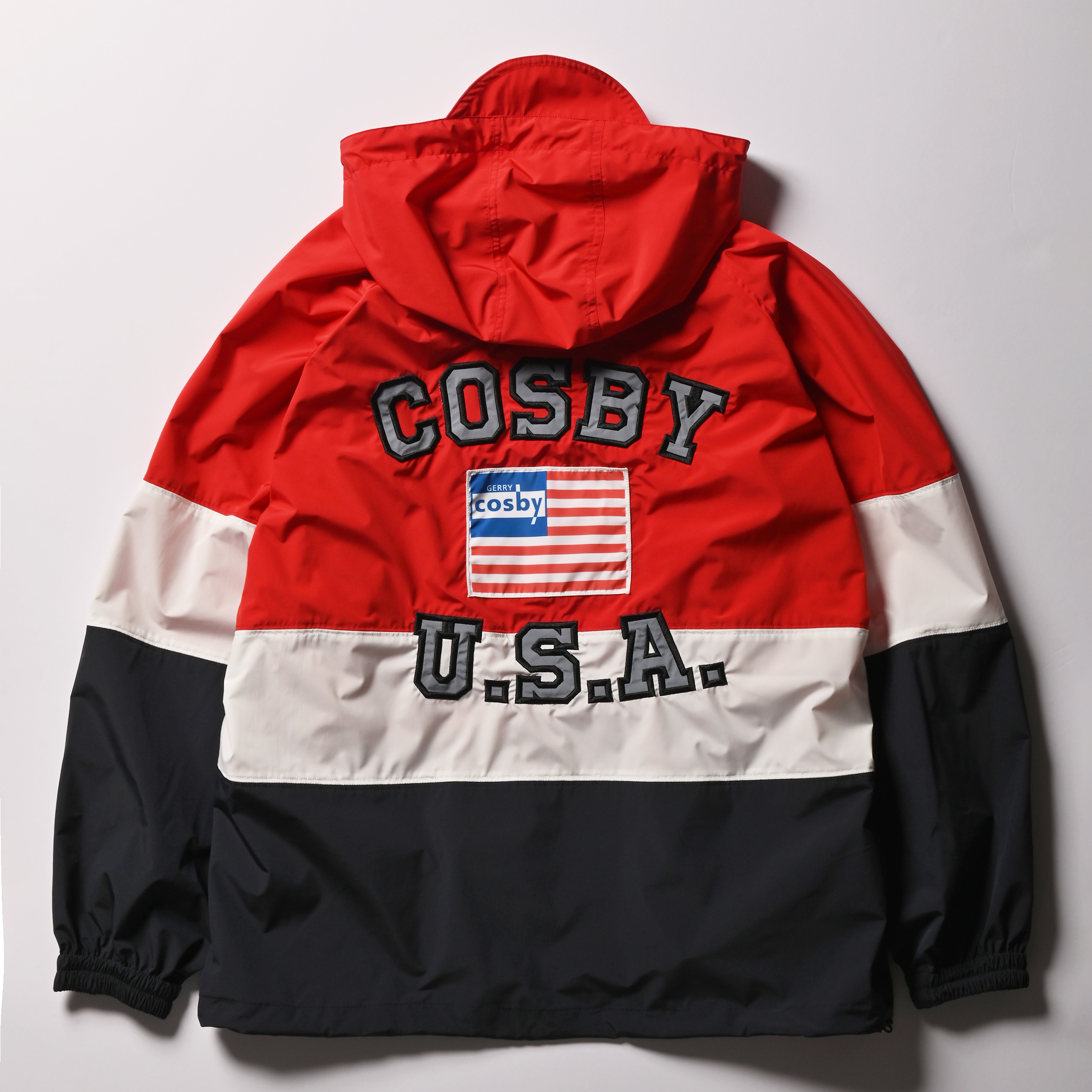 ---
ANORAK JACKET
¥18,000 (+TAX)
COLOR: RED / MUSTARD
---
UNIFORM SHIRTS
¥12,000 (+TAX)
COLOR: RED / MUSTARD
---
SHOWER PANTS
¥16,000 (+TAX)
COLOR: LT.GRAY / NAVY
---
SHOWER SHORTS
¥9,000 (+TAX)
COLOR: BLACK / MUSTARD
---
AUTHENTIC TEE
¥6,000 (+TAX)
COLOR: WHITE / CELADON / NAVY
---
WAIST BAG
¥7,000 (+TAX)
COLOR: RED / BLACK


At MIN-NANO, which opened in 2009, he has brought up independent brands from overseas before others, and has boosted their status in Japan. This time, Nakatsugawa, who has earned a high level of trust in his unique aesthetic taste, through the concept of "Archive & Crafts", has drawn out contemporary appeal by adding the essences of various modern-day cultures to Gerry Cosby's archives, which since its establishment has continued to build up history together with sports. In the collection for the debut season of 2021 Spring/Summer, in addition to the sporty ANORAK JACKET and UNIFORM SHORTS, there are a total of nine items in the line-up, including the SHOWER PANTS and SHOWER SHORTS which have distinctive big silhouettes. The collection will be available for purchase as a BEAMS exclusive from BEAMS Harajuku and select BEAMS locations, as well as from the BEAMS online store, starting on 16 April 2021.




CONTACT
Comcode showroom
TEL +81 3 6804 3108